2023 District Golf Outing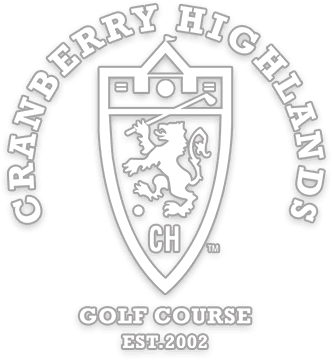 Friday, May 19, 2023
10am-3pm
Cranberry Highlands Golf Course
5601 Freshcorn Rd.
Cranberry Twp, PA 16066

Registration starts at 9:00 AM and the first tee time is 10:00 am. Each group/foursome will follow accordingly in approximately 10 minute intervals. Proper golf attire required, including soft spikes.

Cost: $90 per golfer (includes golf for 18 holes, golf cart, box lunch and two drink tickets)

Golfers will have the option to play in a Scramble (those that just want to play for fun) or Stroke Play format. If you are an individual golfer or twosome, we will pair you up with a group for a fun filled day with fellow Rotarians.
Scoring and prizes will use the Calloway System for both methods (except for scoring in the Jackson-Christy Qualifier, which will be stroke play, net low score).

General rules: Women shall play from ladies tees. Men from standard tees. To increase pace of play, each golfer playing their own ball (stroke play) shall pick it up once triple bogie has been reached on any given hole. Player will enter the score they most likely would have shot, but in no case more than 10 strokes. (The pace of play rule does not apply to those also
competing in the Jackson Christy Qualifier).

The Dough Stick – Presented to the club who has the Lowest Net Aggregate score of five golfers playing in the Stroke Play format at the conference (based on the Calloway System). If a club has only the minimum of three golfers, the highest score of the three is counted two additional times to make up the total of five scores.

The Jackson-Christy Qualifier – This is a two round event, Stroke Play, open to all Rotary members of District 7280. The maximum allowable handicap is 18. Handicap must be verifiable. Players play from the standard Men's tees. The top 8 players will be invited to play a second round for the Jackson-Christy. In the event of a tie, match play will continue from the first tee until a winner is determined. (Please note, the second round will be scheduled at a mutually convenient date and
location, and each participant will be responsible for their greens fee and cart fee for the second round)

The winner of the event will travel to Scotland and play the District 1010 representative at a date to be determined (the District subsidizes airfare).