District Conference Speakers
Jack Cohen - District Governor 2022/23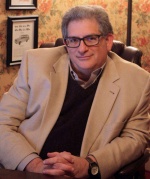 After growing up in the Stanton Heights neighborhood of Pittsburgh, Jack Cohen moved to Cranberry Township in 1991. Noted as one of the fastest growing communities in the country, Jack was originally drawn to the area seeing it as an ideal place to live and the perfect place to raise a family. Discovering all the beauty and recreational treasures in the area soon followed and Jack fell in love with Butler County. Ever since, Jack has been committed to the promotion and betterment of the county.
In 2001, Butler County Tourism & Convention Bureau (BCTCB) was founded as the first official tourism promotion and development organization for the county and Jack jumped in with both feet as an active board member and board chair.
In 2003, Jack stepped in as Executive Director of BCTCB. Since 2003, Jack's dedication and vision have been instrumental in the growth of the Bureau. BCTCB started as a three employee organization with an annual revenue of $500,000 and under Jack's leadership has grown to ten full time staff members, an annual revenue of over $2 million and is one of the most successful and respected convention bureaus in the state and the country.
In addition to all of Jack's current leadership roles, Jack was previously the president of the International Association of Family Entertainment Centers and Pittsburgh & Its Countryside. He also served on the board of the North Country National Scenic Trail from 2007-2013, as well as the Butler Community Health Clinic. He also spent six years on the board for Cranberry Township's Parks and Recreation department.
Jack is one of the founding members of the Rotary Club of Cranberry Township Sunrise and has served as president and many other offices over the last 20 plus years. We are proud that he is the first District Governor from our club.
Stephanie A. Urchick - President Elect, Rotary International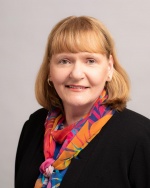 Stephanie A. Urchick, of the Rotary Club of McMurray, Pennsylvania, USA, is the selection for President of Rotary International for 2024-25, making her only the second woman to hold that position.
With the world facing incredible challenges, including the COVID-19 pandemic, disasters driven by climate change, and conflict in many regions, Urchick says Rotary's leaders can offer a vision and a plan for overcoming these challenges.
"Measures taken by Rotary leadership to survive and end critical challenges often make our organization stronger and more resilient for future events," Urchick says. "This kind of essential leadership also creates new levels of cooperation, even among rivals, when Rotarians pull together as people of action to serve and solve a crisis."
Making regionalization a priority is crucial, says Urchick.
"Because Rotary operates in more than 200 countries and regions, it is vital to recognize that the organization has the potential to become more efficient and effective by understanding and reacting to how regional differences affect the way Rotarians work together to address providing service, promoting integrity, and advancing world understanding, goodwill, and peace," Urchick says.
Urchick is partner and chief operating officer of Doctors at Work LLC, a consulting and training company. She holds a doctorate in leadership studies from Indiana University of Pennsylvania. She is active on numerous community boards and committees, and has been honored by organizations including Zonta International and th A Rotary member since 1991, Urchick has traveled to Vietnam to help build a primary school and to the Dominican Republic to install water filters. She studies several Slavic languages, has mentored new Rotarians in Ukraine, and coordinated a Rotary Foundation grant project in Poland.
Urchick has served Rotary in many roles, including as a director, Foundation trustee, and chair of the RI Strategic Planning Committee and the Foundation's Centennial Celebration Committee. She currently serves on the Election Review Committee and the Operations Review Committee. She is a Rotary Foundation Major Donor and a member of the Bequest Society.
John Marshall - District Governor Elect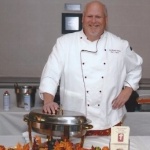 Hailing from the Cranberry Township Noon Club, John is an avid and talented chef who owns a local catering company. He began my now 35+ year food service career at Beatty Tech where I claimed 1st place in the state cooking competition (1978). He started running his first kitchen at age 20 and hasn't looked back since. After having worked for Marriot Corporation and other banquet facilities, he went into business for himself with Bogie's Den (1993-2000), a local family restaurant.

Throughout his career, he has showcased his talents to the likes of Presidents, First Ladies, and various state and local politicians. His true passion though lies with serving the residents of South Western PA with my Gibsonia-based catering company John Marshall Catering.

John Marshall has been a staple of Rotary in the Cranberry Township Area for over 12 years. He frequents local club meetings besides his own on a regular basis and has supported all local clubs with his business to assist in fundraising for many causes. We are excited for his tenure as our next DG!